Ink Smith Publishing is a small independent publishing house. Our authors and editors work closely together to develop their books, marketing plans, and sales. Our books have sold internationally in other countries including Canada and the UK.
We work openly with our authors and connect on all social mediums including email, Facebook and even texts. It may not be the traditional form of communication that other publishers use, but it allows our authors to get those eager questions answered as soon as possible, further providing the dedication to our authors that we try our hardest to bring. We are a traditional paying publisher offering a starting rate of 13% royalties for print books and 18% for ebooks.
Originally, we wanted to focus our efforts specifically on specific genres, but, as we grew we realized we wanted to publish interesting stories readers would enjoy. Scream If You Wanna Go Faster was our second book we signed. We decided to publish it not because it was just well written, but because we knew people wanted to read a great story with memorable characters and an exciting journey. In simple, it's not about the genre or perfect writing here at Ink Smith, but the warm feeling you get as you finish reading a great book.
Associations we belong to:
About The Editors
Ashley Howie, Editor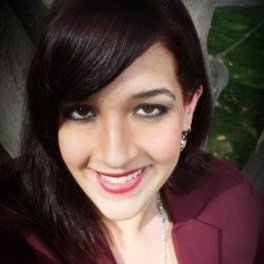 Ashley has a B.A. in Business Management and an author of several books and publications. She has been writing for over a decade. She brings to the company the light-hearted fun spirit Ink Smith embodies. You won't find bland responses, or short one word answers from her. She has a passion for writing and a love for the arts. Don't be fooled by her exclamation points at the end of her sentences, Ashley is strict on her idea of well written imagery and bringing the characters to life. It's not just about the words on the page. The story should transport the reader off into distant lands and fall in love with characters. Submissions should be addressed to Ashley.
Corinne Anderson, Editor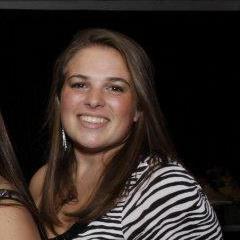 Corinne graduated with a B.A. in Journalism with a minor in Creative Writing. When she isn't buried in books she's devouring them, editing them or making up her own. Corinne has been a copy-editor, headline writer, Editor in Chief and when needed, a book designer. Since her first trip to the library when she was a toddler, Corinne has been collecting books, recommending her favorites, and providing commentary on the less-than-stellar. Corinne's belief is that if you have a problem, it's nothing that a good book can't solve.
  Alfred G. Travis, Advisor
Alfred G. Travis, III, retired senior numismatist to a Fortune 500 Company / United States Coast Guard veteran/ Professional Philanthropic Photographer.
He is the adviser for Ink Smith on matters of everything from business plans, financial advice, and design. Gar is also the adviser for Ink Smith Publishing's new imprint Native Ink Press.
*We unfortunately lost Gar to cancer. He was a good friend and will be missed.*